Gut-Brain Connection Counseling in Santa Cruz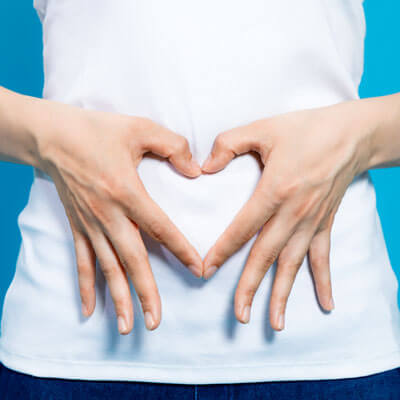 You're likely familiar with the phrase "listen to your gut" and it's true that our intuition often leads us in the right direction. Paying attention to your gut-brain health is vital. The gut microbiome—a living community of organisms that make up your gut flora—has been linked to various key aspects of our well-being.
Since the brain relies heavily on the state of this internal ecosystem, an unhealthy gut microbiome can adversely affect not only our digestive health, but also our mental health. Tania Mustain, a board-certified Holistic Health Counselor, specializes in gut and brain-related conditions such as brain fog, memory loss, leaky gut, IBS, depression, and anxiety by identifying their root causes.
The Role of the Gut-Brain Connection
This two-way communication system is responsible for how we think and feel, and how we respond to stress.
Each person's stress response is unique to the individual's genetic makeup and social conditioning.
Symptoms & Conditions That Can Be Addressed
If you answer yes to any of these questions, you may benefit from Tania's help:
Do you struggle with brain fog, memory loss, poor concentration, attention deficits, and/or hyperactivity?
Do you want to find the root cause of your anxiety, depression, PTSD, or other mental health-related issues?
Are you struggling with negative thinking, fatigue, stress and anxiety?
Do you experience chronic pain?
Do you have gut issues, such as irritable bowel syndrome, leaky gut, malabsorption, or other gut concerns?
Are you having difficulty sleeping and/or staying asleep?
If you answered yes to any of these, Tania wants to help you get your health back on track.
How We Can Help
Tania will address your concerns with an intensive intake process, which will enable her to make the needed recommendations, create protocols, order testing, and utilize the modalities necessary to help you find solutions, which will lead to thriving minds and an energetically intelligent body.
Live With Passion & Purpose
Living a high-quality life requires maintaining optimal wellness, which affects our actions and emotions. Achieving optimal wellness involves applying it to every aspect of life, including environment, community, career, belief systems, physical activities, self-care, healthy eating, self-esteem, and creative activities. By incorporating wellness into daily life, you can achieve your full potential and live with passion and purpose, while reducing stress, illness, and ensuring positive moments.
Book a Consultation
Contact us today to schedule a gut-brain connection consultation with Tania.

Gut-Brain Connection Counseling Santa Cruz, Live Oak CA | (831) 459-8434