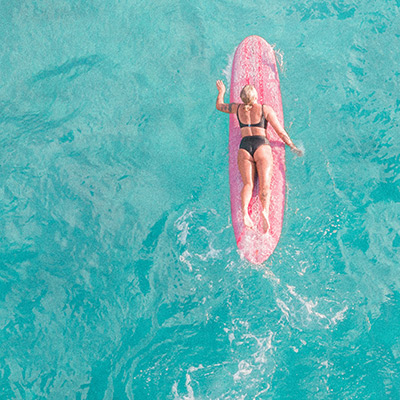 Summer energy is important to tune into and embrace while it's here! When we tap into it, we evoke our desire to make some joyful discoveries within our being and lifestyles.
Whether you're on an adventure, going through a transition, or finding some stable footing again in your life each week… there is wisdom to be acknowledged at all times. We're so excited and to watch you continue to thrive!
This is a great opportunity to evaluate what you've made a "chore", "task", or "errand" and what you just do because it's helping you be more you YOU!
An upgrade for how we live and take action with our current operating system is more of a "divine appointment" than it is a task! Reorganizing how we perceive our body, life, and overall wellbeing is an absolute blessing! Everything we do for our health ripples out into every area of our life. By taking full responsibility for our own unique experience, we honor our own empowering role in our health.
Summer can be an opening or expansive time of year. How is your summer going? Are you taking care of yourself? Whatever your rhythm is, we hope you honor this season to feel more authentic joy in your life. What lights you up, and sustains you to truly enjoy your days is a blessing. Coming back to your bigger 'WHY' and remembering the big picture while not getting too tripped up on the details or little things can be so helpful.
Here are some "back to basics" tips for staying well this summer and tapping into your abundant healthy lifestyle.
Gratitude
Have you paused in your year and appreciated all that you've accomplished or been through? We are often eager to share our achievements or celebrate the "wins", but perhaps some of our challenges brought us growth or positive change as well. Appreciate all that you are right now! Sharing or feeling into acknowledgement about the tough times is just as important as sharing wins or breakthroughs. Gratitude opens our hearts, evokes sharing, and helps us create a state of "receivership." To activate some new neuro-peptides, brain connections, and heart-opening try taking your gratitude practice or lifestyle more outdoors. Have a meal outside. Go watch a sunset, take a walk in the forest or along the beach. Raising our body's vibration in nature is the best medicine for creating more harmony in life, and with the earth.
Movement
Exercise is an all-year lifestyle. The best way to enjoy gentle, moderate, or intense exercise to find an activity you love to do and go do it! It can be helpful to have a friend or family member to enjoy activities with. This way, there is some conversation and accountability to showing up. Take advantage of these longer warmer days while they're here and get outdoors, remind yourself every day where you live and why you love it! Getting out the door is often the hardest part.
Hydrate
Drinking water with and without electrolytes is important. When I'm in the backcountry or out on adventures I love to bring an electrolyte powder or drink (examples: Nuun, Ultima, Oxylent, coconut water, etc.) with me especially if it's hot to supplement with my water 1-2x/day. Hydrating well can be the difference that helps with a good night's sleep, decreased muscle spasms, and even help with energy levels. Have a hard time focusing? Try eating an apple, have some electrolyte fluid, and a handful of blueberries. What to look for in sports beverages, or supplements to improve energy can include B-vitamins, Magnesium, Potassium, and amino acids.
Quality Nutrients
The nutrition going in provides us with the life energy we need to feel well in our being, and keep all our body systems going. A diet rich in antioxidants, greens, minerals, quality fats, and quality proteins will sustain you. Remember that you're feeding your heart and brain. Your brain and heart don't take days off from working for you, so why should you take days or weeks off from feeding these important body systems what they need? Dr. Daniel Amen has several books out there about Brain Health that includes "food for the brain". Mercola online also has some great articles about quality fats for the heart and brain. Check out those resources! We recommend increasing your omega 3's in your diet and in supplement form in times of high stress, and to encourage tissue healing.
Quality Spinal Care
Keep up with your Chiropractic check-ups this summer at Network Chiropractic Wellness Center! Whether you're just diving into your care, in Corrective Care, in Wellness-Maintenance Care, or are feeling the pull for an upgrade in how your nervous system is performing. There is a rhythm for all of us. Honor what your body-mind needs to stay well. Our spine is like the back of our mind, so everything we don't want to feel, couldn't feel, or didn't adapt to ends up hanging out back there! Sometimes what we avoid or put off turns into pain, numbness, or disconnected parts. By moving through it, and showing up, we give ourselves the most easeful route and often the less time-consuming route for feeling our way through it.
Wholeness is an ongoing attitude of responsibility where we acknowledge the "doctor within" is there by design. To be listened to, and trusted. We take care of what we appreciate. A song I like has a line; "Where we invest our love, is where we invest our life." We invest our time, attention, and resources in the best version of ourselves because we know that will bring us vibrant health, opportunities to share our gifts, more passionate self-expression, and connection to a greater purpose. Since our spine and nervous system is our "lifeline", we learn to love it. But more importantly, to FEEL ALIVE! Because it keeps us connected, functioning well, and whole. Network Chiropractic Wellness Center and our gentle Chiropractic techniques work directly with the brain and spinal cord where messages to tissues, organs, and glands communicate within your overall systems for optimal performance.
Summer Detox
When was the last time you did a cleanse, took a break from a food or substance, or felt some intention around your body cleansing? To clear the lower vibration sludge from our body is a beautiful intention. An example would be that maybe we splurged on food and drink a lot during a stressful time or vacation, and now we're ready to feel clear and light again! Here are a few handy ideas for doing a detoxifying cleanse. Take a break from a behavior or substance that is slowing down your healing. It's easy to run with a pattern for a while and not realize that it's holding us back from higher consciousness states, and even feeling brighter more uplifting energy in our body. Maybe it's excessive social media, video games, alcohol, THC, sugar, or a food binge. Anything in excess for too long deserves a break. Sometimes by removing even one food type, or allergen, our body is immediately able to process the food we do eat better. Whatever we put into our body has to be processed by our gut brain. Usually, we notice a significant change in even just 14 days by taking a friendly break from something that can be on overload in our system. "Overload" meaning, our gut physiology can no longer process it effectively and the by-products are slowing down our system creating inflammation. A few signs you may need some cleansing include chronic fatigue, irritability, puffy skin or eyes, excessively oily skin, skin rashes, bloating, and headaches.
Detoxing can also mean what we're feeding our brain, emotional state, and soul. Whether it's entertainment, drama in our lives, or gossip…all of these energies that feel yucky after we've attempted to digest too much too soon, can affect our momentum, and keep us from living more on purpose.
There are certainly many ways to upgrade our health and timing is always key. The new era of clever "bio-hacks" continues to flood the internet and media. While some of these are geniuses, there are a lot of things promoted to us that don't honor our own body's intelligence. The most human thing we can do is to honor the innate intelligence we were born with by nurturing how our body communicates within. When you get adjusted and entrained to your natural rhythm, there is no "hacking" needed. The body, brain, and heart are more in sync. When the spine opens, elongates, and becomes more supple the human being opens, gains altitude in posture, and becomes a softer version of themselves. Having ease in our bodies also means we are easier to connect with. We all have our moments of "rushing" or feeling the "hurry up" inside. By slowing down to pay attention, we begin to really listen to a more embodied version of ourselves.
If you've been travelling, going through something hard, or just wanting to remember what it's like to feel clear, pain-free, and grounded in yourself we would love to help you, and see you on the table soon! You're so ready to align, heal, and grow!
If you've read this far and enjoyed some of these reminders, we always love hearing from you! Contact us today or give us a call at (831) 459-8434 to schedule your next appointment. We very much appreciate your presence and commitment to your care.
In Health & Healing,
Dr. Bjorn & Tiffany