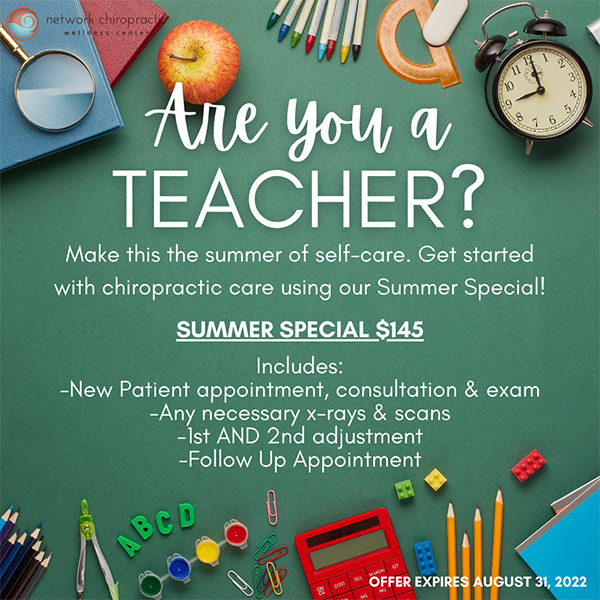 Phew! Summer is here! Teachers, now is your time to focus on self-care and get yourself into the chiropractor. We know it's been on your to-do list for months now…getting help for that nagging pain, you want to feel better, but you've just been too busy.
Take advantage of our Summer Special and
get started with your care for just $145!
Call or email us to book your New Patient appointment today! Call (831) 459-8434 or email
spinalsense@gmail.com