SPECIAL OFFER!
Feeling burned out, stressed out, and uninspired? Turn a new page on your health!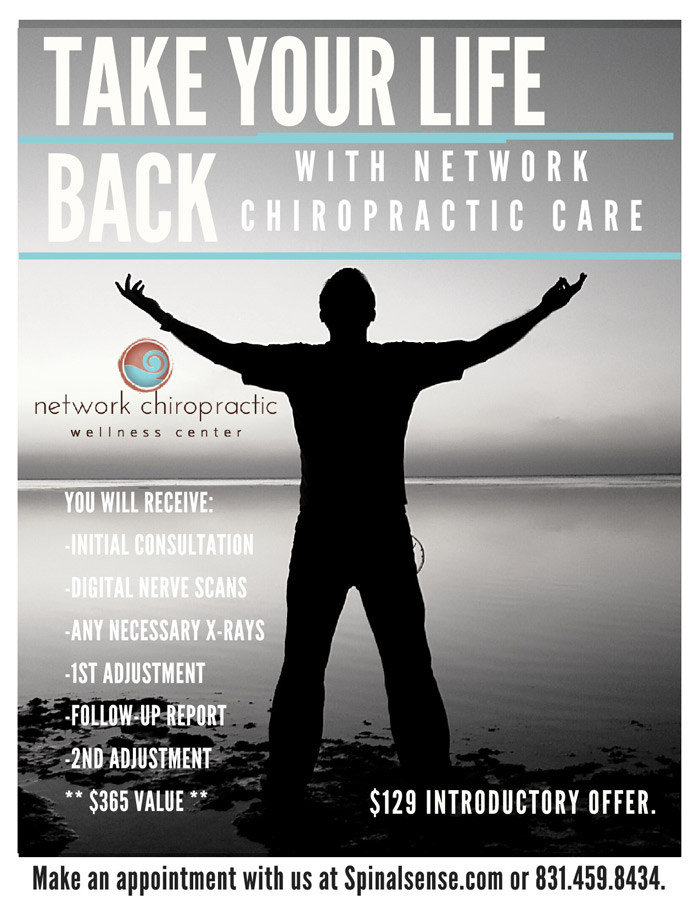 Take Back Your Life in 2021
with Network Chiropractic Care!
Discover how it really feels to be healthy inside and out with a special offer just for you.
Save over $350 for a limited time. Your offer includes:
Initial Consultation
Digital Nerve Scans
Any Necessary XRays
1st Adjustment
Follow up Report
2nd Adjustments
***365 Value***
Better health
is on the horizon
for just $129
Just mention the special offer in the note
when you request an appointment, or call our office.
Space is limited. Be sure to reserve your appointment today!
Reserve Your Appointment Today!

Special Offer Network Chiropractic Wellness Center | (831) 459-8434